Using the S3 Range
USB Media Scanning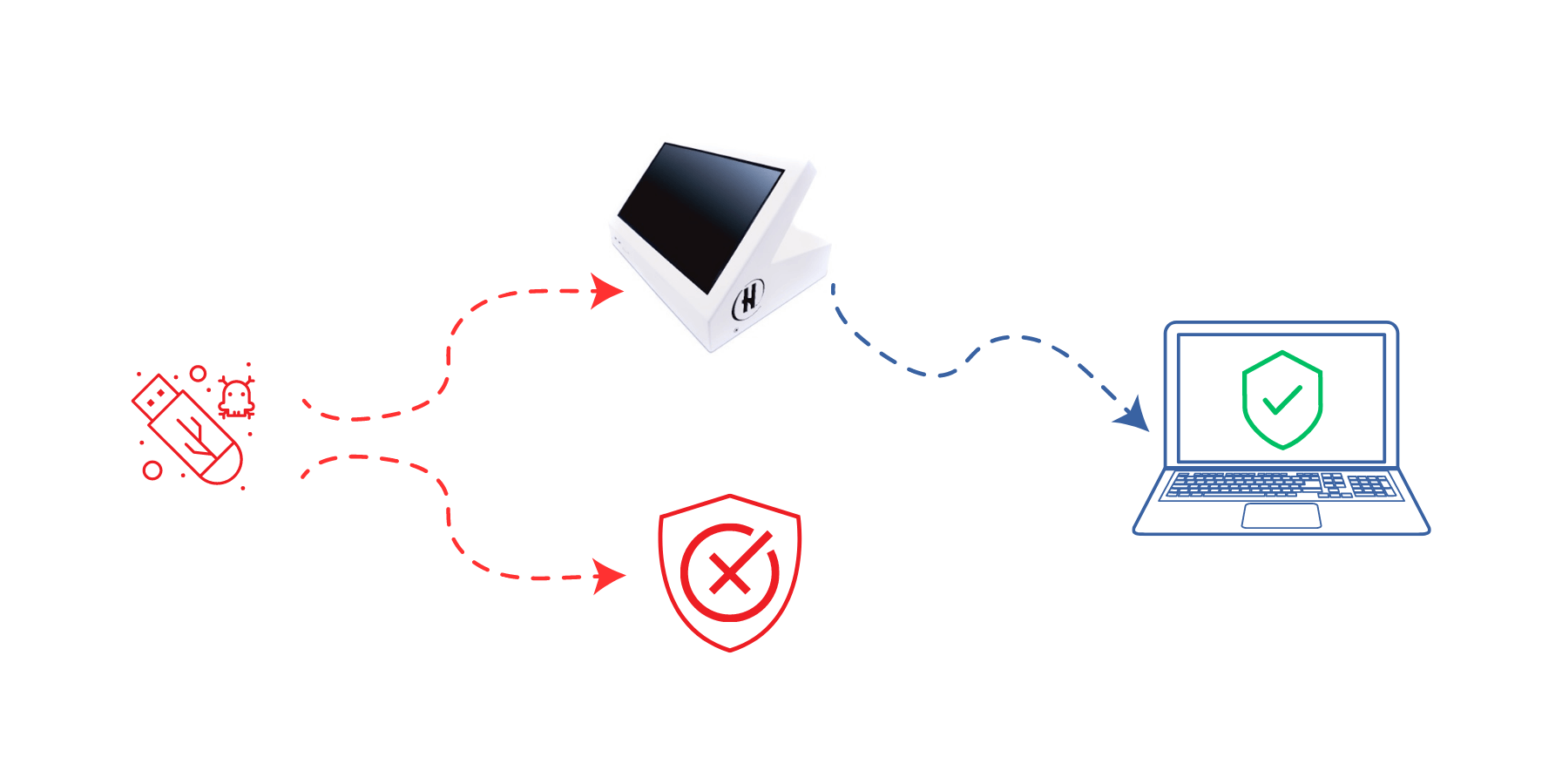 Simply scan your keys, decontaminate your data, and protect your workstations with our software agent. The S3 station analyzes USB media data with 1 to 6 antivirus, and the S3Agent protects your workstations from unscanned media.
Protocol-breaking Transfer "Smart-Transfer"

Retrieve all or part of the data from an unknown or unsafe USB media, analyze them and transfer them to a known media. Manage your whitelist of pre-authorized media: This function is compatible with the S3Agent (and the recommendations of ANSSI!).
Network Sharing "Secure File Sharing"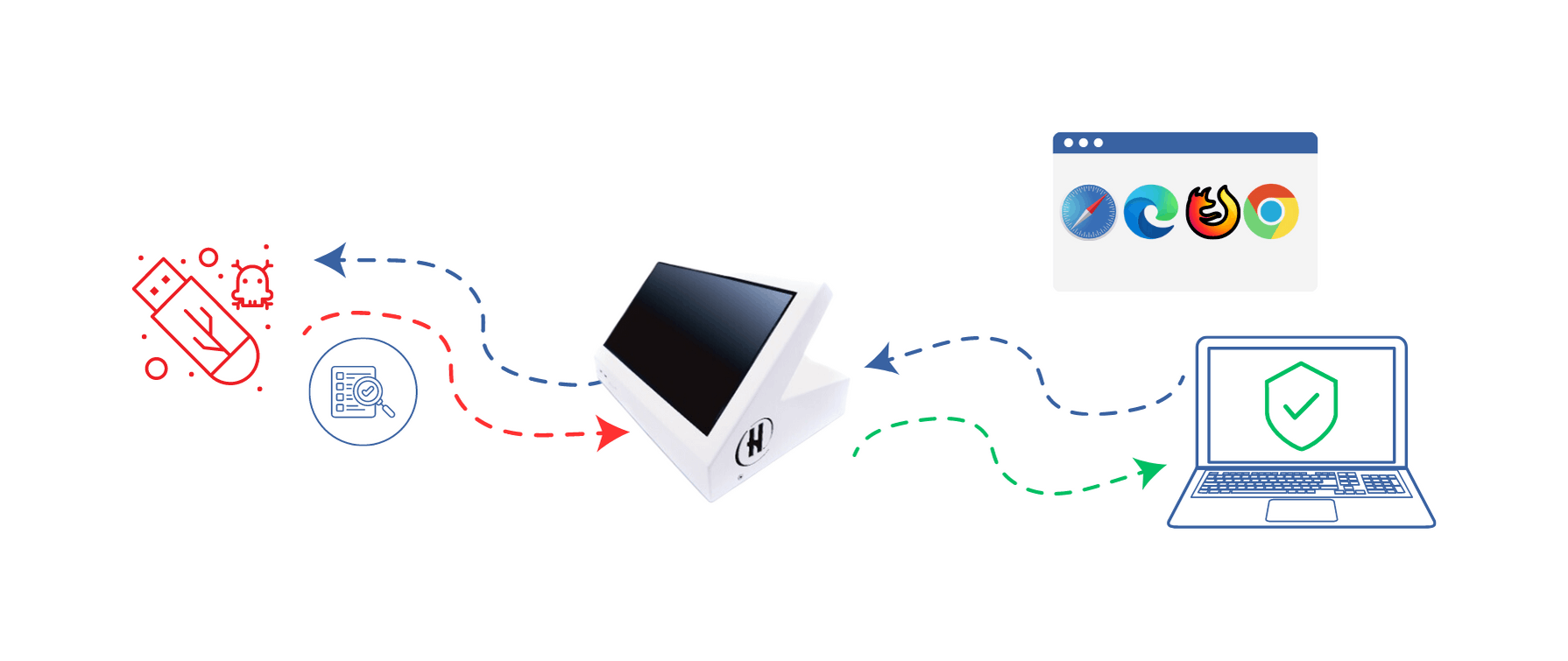 Retrieve data from a USB media, analyze them and transfer them to a sharing server (Hogo's S3SRV server technology). The process is 100% automated, authenticated (generation of unique and individual sharing sessions) and secure!
Multiple Update Methods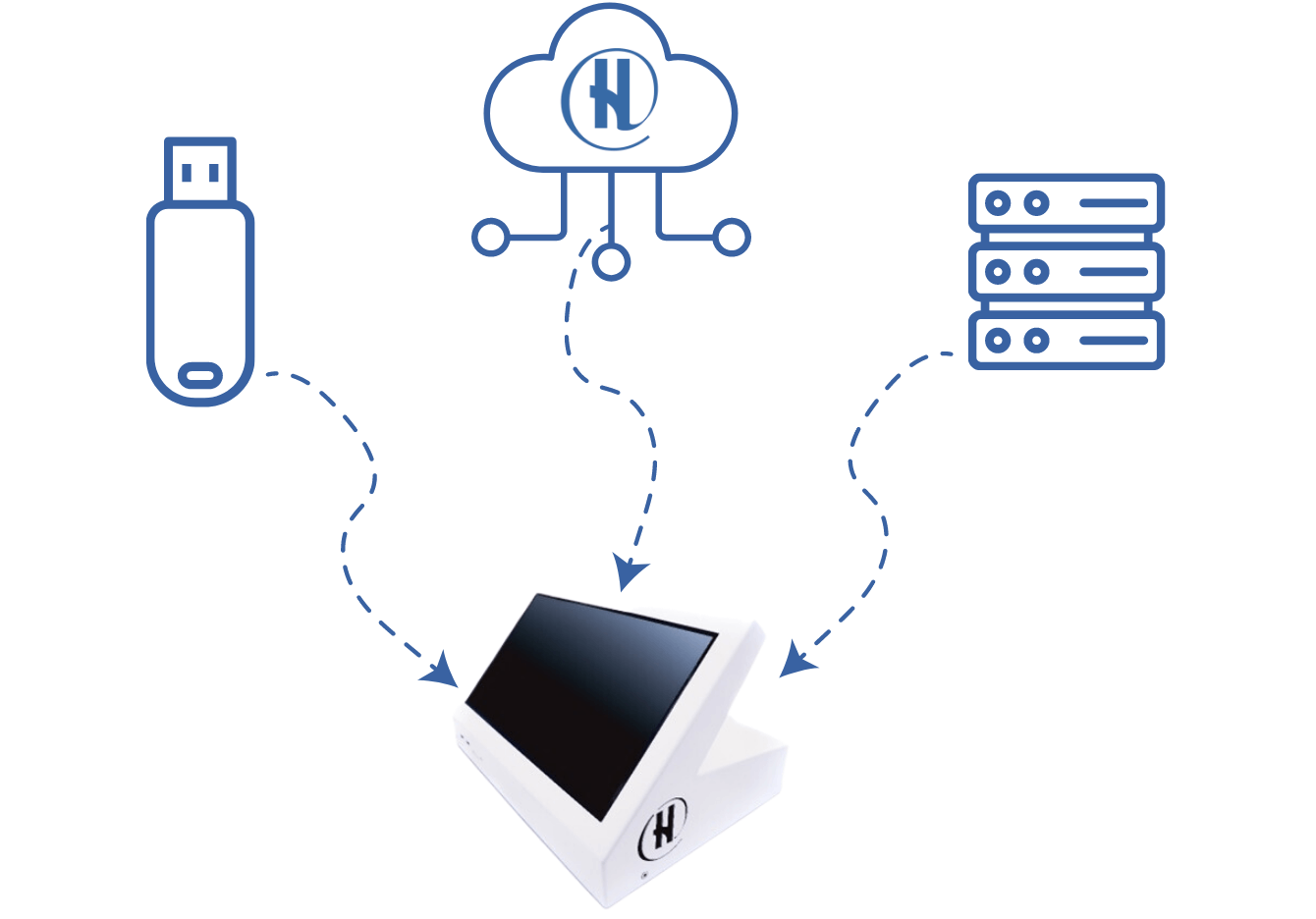 S3 stations can be updated via USB, from the MyHogo cloud, or from an S3SRV server (Hogo technology). Logs can be manually extracted or centralized (S3SRV console, syslog...): manage your stations with ease.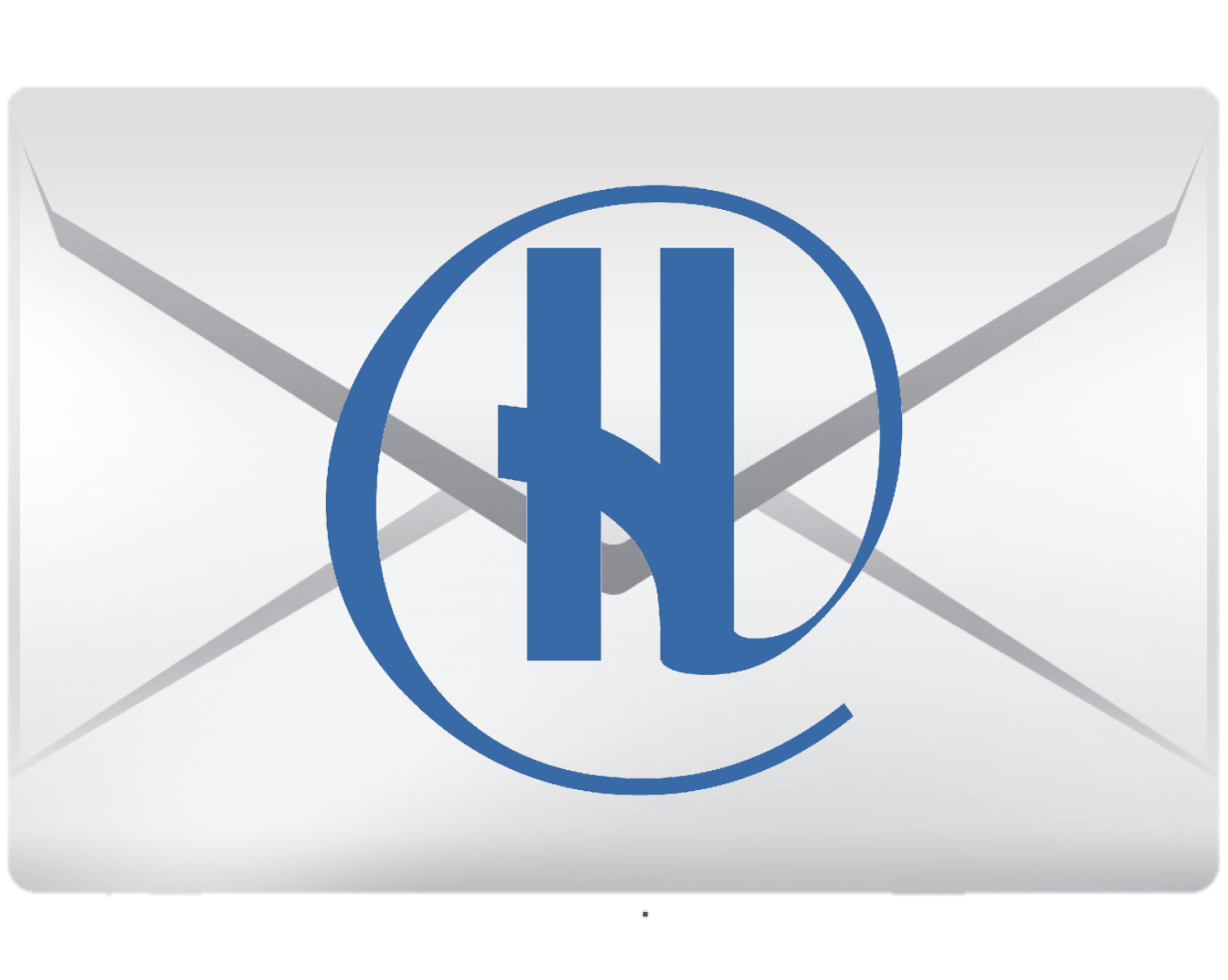 Contact us!
Send us a message for a presentation or a quote.